Unraveling the Myth of the Latin Woman: A Candid Look
Imagine a world where every Latin woman you meet is a fiery "hot tamale," a character straight out of a steamy novel or a Hollywood movie. Sounds absurd, right? Yet, this is the stereotype that has clung to the hem of every Latina's dress for far too long. I'm here to pull back the curtain on this myth, to reveal the rich tapestry of stories that lie beneath. Why should you keep reading? Because it's time to unravel a narrative that has woven itself into the fabric of our culture, and in doing so, discover the true essence of Latin women—beyond the spicy clichés.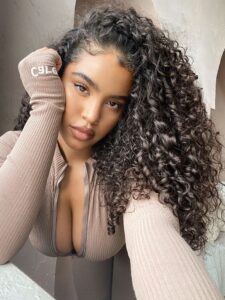 As a dating expert, I've navigated the crossroads of romance and cultural identity, where the myth of the Latin woman often looms like an uninvited chaperone. I've witnessed the impact of these stereotypes firsthand, and I'm ready to share insights that go beyond the surface, offering a glimpse into the genuine, lived experiences of Latin women. So, let's embark on this journey together, with open hearts and minds, ready to leave old caricatures behind and embrace the vibrant reality of Latina individuality.
What Is the Myth of the Latin Woman?
The "myth of the Latin woman" often plays out like a tired script from a telenovela, casting Latinas in the limited roles of the voluptuous vixen or the fiery spitfire. It's a stereotype deeply etched into the collective psyche, painting a picture of Latin women as perpetually passionate, overly sensual, and always ready to stir the pot. To the average onlooker, this myth might conjure images of tight skirts and bright red lipstick, a caricature that's as far from reality as it is limiting. This isn't just a quirky cultural misunderstanding—it's a stereotype that follows Latin women through life, subtly influencing how they're viewed in the professional world, in social circles, and even in the mirror. As we dive into the layers of this myth, we're not just talking about a cultural trope; we're unpacking a narrative that has real consequences for real women. It's time to set the record straight and meet Latin women where they truly are: at the intersection of multifaceted identity and rich personal history.
How Does the Myth Affect Latin Women in American Culture?
The myth of the Latin woman, within the vast and varied landscape of American culture, often casts Latin American women in a role that's more fiction than fact. This stereotype, a relic of bygone eras still stubbornly persisting, paints Latin American women with broad strokes of fiery temperaments and sultry dispositions, overshadowing the rich diversity of their actual identities.
In the United States, where Latin American women contribute to every sector from tech to teaching, this myth can be a barrier to professional recognition. They may find themselves having to strategically navigate through the stereotypes of being overly emotional or combative, striving to have their expertise and insights evaluated on their merit rather than viewed through a lens of cultural bias.
Socially, the myth can taint interactions with a layer of exoticism, where Latin American women are often expected to play the part of the 'spicy Latina,' a role that can lead to uncomfortable and unwanted attention. In the dating world, this can translate into a series of misunderstandings or a reduction of their identity to a mere trope.
In educational settings, young Latin American women may confront a double-edged sword: battling the expectation to be outspoken and vivacious while also facing underestimation of their intellectual capabilities. These stereotypes can influence the expectations of educators and peers, potentially impacting academic performance and self-image.
Healthcare and legal encounters also bear the imprint of this myth. Latin American women may encounter healthcare professionals who hold preconceived notions about their health behaviors or who may not take their concerns as seriously due to stereotypical beliefs about their expressiveness or pain tolerance. In legal contexts, misunderstandings rooted in cultural stereotypes can lead to miscommunication and misrepresentation.
Living as a Latin American woman in the United States often involves a complex negotiation with these pervasive stereotypes. It's a daily exercise in asserting individuality against a backdrop of clichés, a constant effort to be seen for who they truly are rather than the caricature society has sketched. The myth of the Latin woman is not just an outdated narrative but a present-day challenge that Latin American women face as they carve out their place in the American narrative, seeking to be recognized as the multifaceted individuals they are.
How Can Men Understand and Support Latin Women?
Understanding and supporting Latin women, especially within the context of dating and relationships, is an art that requires patience, empathy, and a willingness to learn. As a dating expert, I've seen the transformative power of genuine connection when men take the time to see beyond the veil of stereotypes.
For men looking to understand Latin women, the first step is to listen actively. This means engaging in conversations that go beyond the superficial and show a sincere interest in her personal narrative—her dreams, her challenges, her heritage, and her individuality. It's about creating a space where she feels seen and heard without the echo of stereotypes defining the dialogue.
Supporting Latin women also means educating oneself about the cultural richness and diversity of Latin America. It's a mosaic of cultures, each with its own traditions, values, and expressions. Understanding this cultural tapestry can help men appreciate the unique background a Latin woman brings to the relationship, enriching their bond and fostering a deeper respect.
In the context of American culture, where Latin women may face both overt and subtle forms of stereotype-driven behavior, it's crucial for men to become allies. This involves recognizing and challenging the myths of the Latin woman in everyday situations, whether it's in the workplace, in social settings, or within the family. It's about standing up against the stereotypes that diminish her and advocating for her when she's not in the room.
Men can also support Latin women by celebrating their successes without attributing them to exoticism or a fiery personality. It's recognizing her achievements as the result of her hard work, intelligence, and talent. In the dating world, this translates to approaching Latin women with the same respect and admiration one would want for themselves or their loved ones.
Furthermore, understanding that the myth of the Latin woman can be a source of pressure and frustration, it's important for men to be patient and understanding. Sometimes, Latin women may want to vent about the stereotypes they encounter, and having a partner who understands and validates their feelings can be incredibly comforting.
In essence, understanding and supporting Latin women means dismantling the myth of the Latin woman within oneself and actively working against its perpetuation in society. It's a commitment to personal growth and to building a relationship on the foundation of mutual respect and authentic connection. As a dating expert, I encourage men to embark on this journey not just for the sake of their relationships with Latin women, but for the broader purpose of fostering a more inclusive and understanding society.